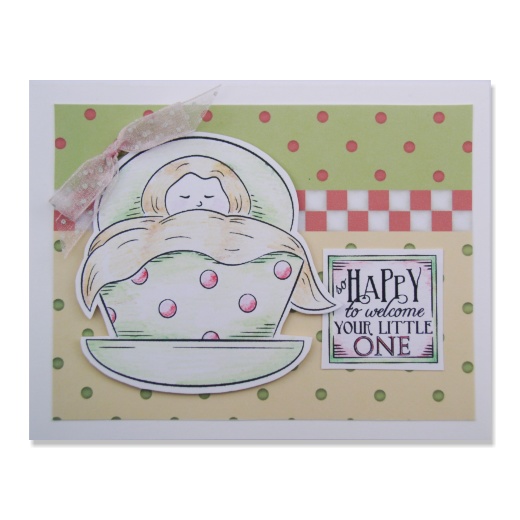 In the past few months, it seems as if the stork has been working overtime. Each new baby has filled us with joy and blessed the lives of friends and family. Welcoming those wee little miracles has truly been a pleasure.
Perhaps that is why I felt especially inspired to revisit the classic Wee Ones art set and rework some of it into digital stamps. You'll find babies sleeping peacefully in their cradles, booties, pacifiers or binkies and bottles.
While the old artwork was charming, this new set is line art, and allows you to choose the colors and medium that best suit your project. Use pencils, water colors, inks or crayons to customize and personalize your own little work of art.
There's so much more room to express your creativity in this new set!
In addition, I've put together a few new sheets of sentiments, and some fun printable paper packs. You'll find both traditional and non-traditional baby colors.
Together they make perfect little tags, cards, albums and decorations for showers and baby gifts. They also make fun little coloring pages for grown-ups or children.
Where to Purchase
I hope that you'll have as much fun with these images as I did. Most of all I hope they make it easier for you to welcome the new little ones that you are celebrating! You can find them at www.buddly.com in the digital artwork section under Barbara Anne Williams.