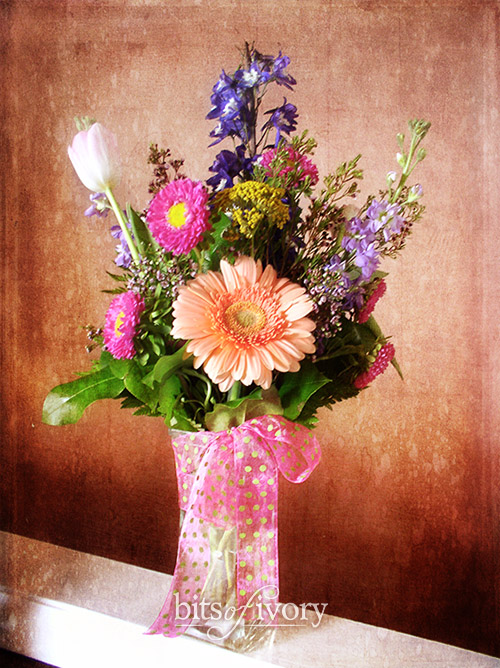 This month I celebrated my 40th birthday.
I wondered as it approached if I would find it hard to accept a number that is traditionally considered a dreaded milestone, but I found myself delighted with it.
When I reflect on the years that I've been blessed with, I fully acknowledge that not all have been easy.  Some have brought heartbreak and pain.
But every single one of those 40 years have been filled with love.  They've been brimming over with laughter and happiness.
Tucked in the precious moments that made up those years are little inside jokes and shared experiences that enrich my relationships with friends and family.  Every year has been filled with blessings and opportunities to stretch and grow; to become things I never dreamed I could become.
I would not trade away any of those years in exchange for fewer candles on the cake.  Each one has been a gift and I treasure them all.
What I've Learned
After 40 years my steps are slower, but so is my temper.
I'm not the girl I was at 16. But I'm a woman who loves and lives and understands and cherishes so much more deeply and richly.
I could never keep up with my 21-year-old self. But I could teach her so much about faith and hope and letting go of things that don't really matter.
As I look forward to forever I'm so thankful for more and more chances to learn and grow and become the woman I hope to be someday. As I look back I'm just so very happy to be celebrating 40 beautiful years that have brought me to where I am now.
*Thanks to my lovely mother for the beautiful bouquet – the colorful blossoms and subtle perfume were so perfect for a should-be-spring birthday!
_________________________________________
Don't miss a single recipe or post! Sign up for our newsletter today.