I love all things Jane Austen. Even this blog is a nod to her and her "little bit of ivory" that has delighted readers for centuries. I know some readers have a hard time seeing past the "fluffy romance" to the deeper relationships, observations of human nature, and humor; and they're missing out. This month for book club I'm sharing my favorite Jane Austen novel, Persuasion.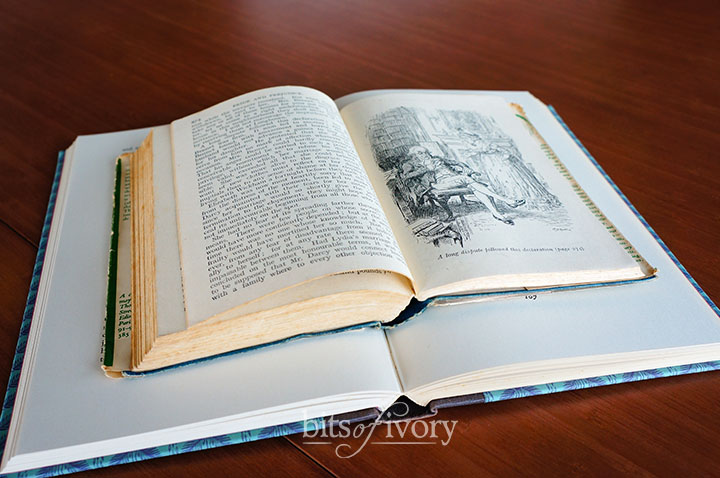 The Art of Persuasion
Persuasion was one of Jane's last books, and the feeling is more serious than some of her earlier books. To me, it feels more accepting and compassionate.
The ending is happy (which I absolutely require in a favorite book), but the happiness is deeper because the path our heroine takes to get there is unquestionably rougher than other Austen heroines experience.
Anne Elliot was very young when she fell in love, and her friends naturally protected her from making a questionable match much too early.
It's easy to blame them for their prejudice against the man she loved, but he was young too, and very early in his navy career, and from a strictly practical perspective they were right to be concerned.
I love Anne, so perhaps I'm too easy on her. But I can't help it. I want to be more like her whenever I read the book.
"She hoped to be wise and reasonable in time; but alas! Alas! She must confess to herself that she was not wise yet."

― Jane Austen, Persuasion
More like Anne, less like Wentworth
The brokenhearted Wentworth cannot see past his disappointment and anger. When circumstances bring them together again, he's cold and aloof.
I'm not sure if he's protecting his heart from being broken again, or just really great at holding a grudge. Holding a grudge is something I can relate to, so I want to be less like him whenever I read the book.
Either way, the story allows us to see both of them grow into a new, more mature appreciation for each other. And it's soul-piercingly beautiful.
"You pierce my soul. I am half agony, half hope…I have loved none but you."

― Jane Austen, Persuasion
Anne's sisters are utterly ridiculous in completely different ways. And I'll bet you know someone in your own life just like each of them.*
Somehow reading about them as characters in an Austen novel makes them more bearable, doesn't it? It makes it easier to find the humor, in any case. And sometimes I really need someone to help me see the humor.
And as a parting gift, I leave you with this perfect sentiment for social distancing.
"I am not fond of the idea of my shrubberies being always approachable."

― Jane Austen, Persuasion
It's possible that canceled events and stay at home directives have left you a bit more time to read. If that's the case, may I suggest picking up a copy of Persuasion?
* Please note that while I do know people who remind me of Anne's sisters, my own sisters are delightful and only resemble the most wonderful characters in any novel. Like Jane. And Eleanor. And maybe Marianne, but after her illness.