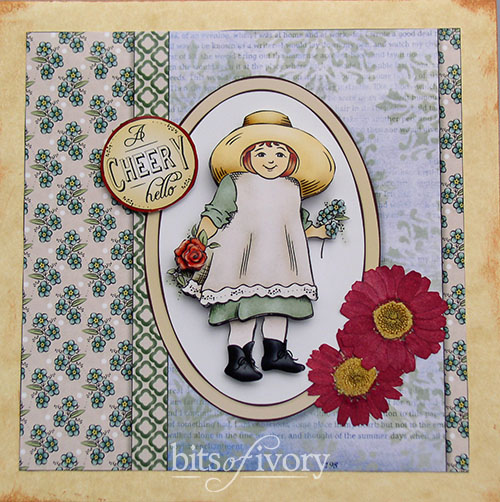 Vintage Inspired Illustrations
I've just added my newest set of digi stamp illustrations to the shop at www.buddly.com!  This set was inspired by vintage family photos and the colors in the paper set reflect that vintage feel.
You'll find roses and forget-me-nots, a baby doll, and a favorite book with these sweet girls.  The sentiments also have a bit of a vintage feel, and are extremely versatile.  Color the digi stamps with pencils, crayons, chalks or paints to exactly fit your projects.  Don't miss the free corner digi stamp as well – A gift from Cuddly Buddly and me to YOU!
I hope you'll have as much fun with this artwork as I had creating it. . . and watch soon for the 3-D decoupage sets!
_________________________________________
Barbara Anne Williams
original illustrations
available at CuddlyBuddly