A nature scavenger hunt may just be what you need to get out of the "stay at home" self-isolation blues.
The truth is, it wasn't a good month for a complicated project. Things are chaotic around here, in great ways! But I needed something simple and soothing to share for the May project.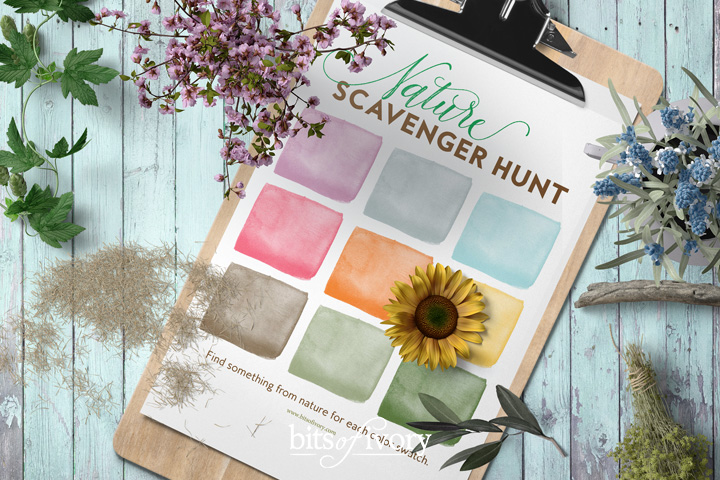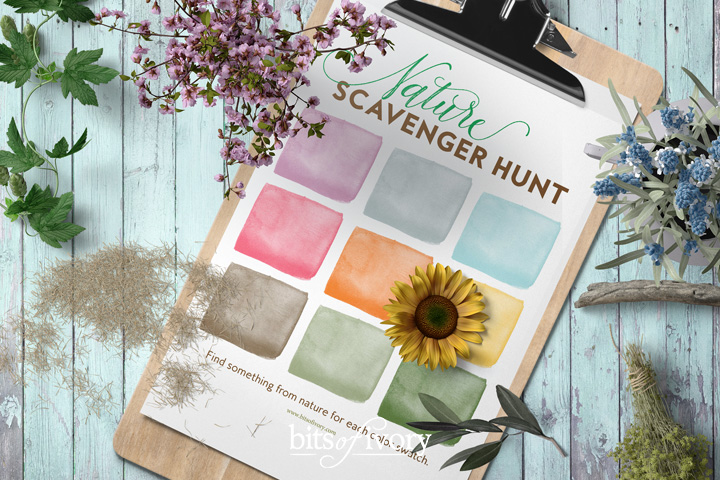 And that's when I remembered that I haven't shared one of my favorite printable pages with you all yet.
I created this printable color prompt sheet to inspire a few of my favorite little ones to notice the beautiful things around them on their walk. Family reunions are full of fun, but we needed something low-key for a quiet afternoon.
It's really perfect for anyone who needs a fresh perspective along with their fresh air, though! The adults in the group had just as much fun as the children focusing on the beauty of the mountains.
It's amazing how many things go unnoticed when we're not really looking for them.
Free Printable
Just click on the image below to download the full-size page. Then print for a treasure hunt in your own garden, on your favorite walking path, or even while preparing a healthy dinner!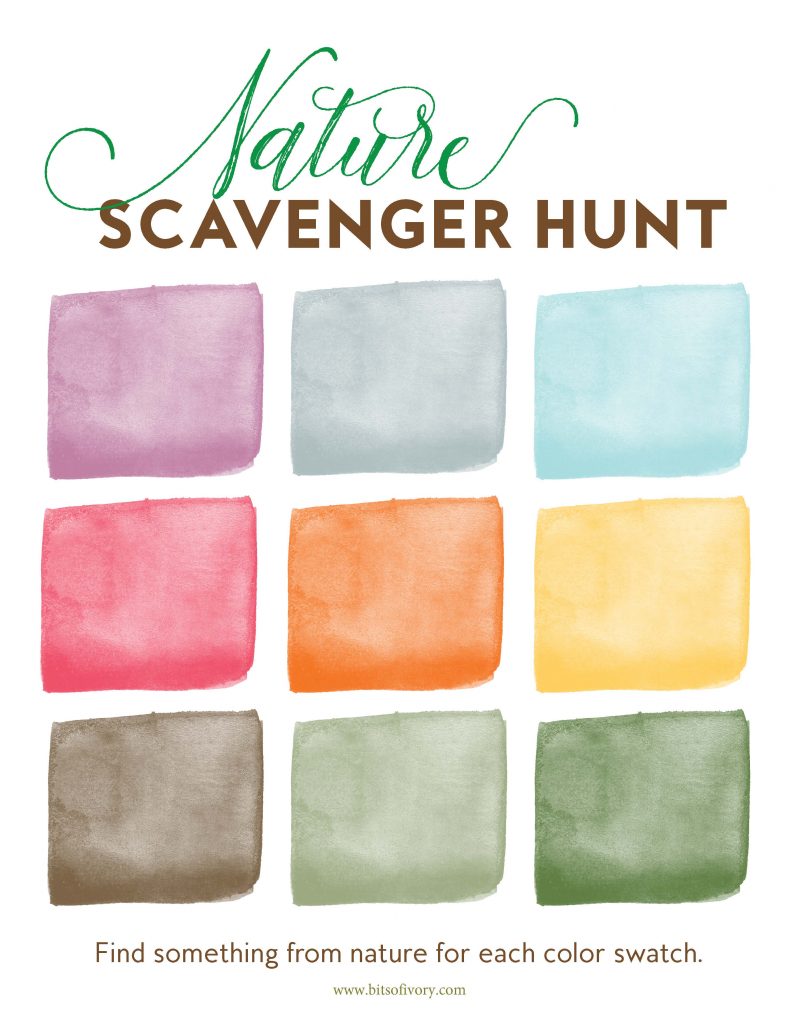 Little ones love this nature scavenger hunt, but I designed it to be pretty enough for your favorite grown-ups too. I can't help thinking it's the perfect way to celebrate fresh air and the great outdoors with your favorite people. At a safe social distance, of course.
I think we'll be taking ours for a Mother's Day walk.