This issue's project is a Memory Jar full of memory prompts with a sweet twist!
Your memories are a treasure!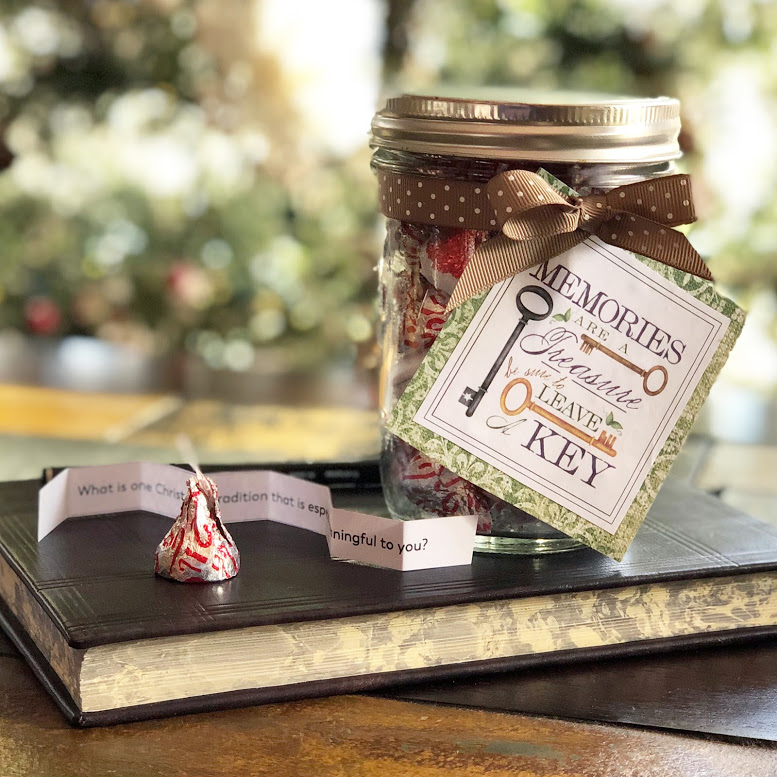 Finding the perfect gift for the holidays can be tricky, but this is a beautiful way to show grandparents, parents, and others how much you treasure them. Writing a personal history can be daunting, but this gift makes it easy with a prompt for each week of the year.
Although it's a gift for loved ones, it's also a gift to yourself. A record of precious memories is the best kind of heirloom!
Although it's a perfect Christmas gift, it's also fun to give for weddings (the new couple can use the prompts to get to know each other while they write), birthdays, and other special occasions.
It makes a really fun family night activity too!
Handmade Gift Instructions
A few little touches can make this simple gift impressive:
Cut memory prompts into strips.  You can make your own memory prompts, or use the printable from our sister site, myfaithgrows.com which has 52 prompts – one for each week of the year.
Fold paper strips, then tape to a little wrapped candy if you want.
Put the candy into a jar (kisses fit in a pint jar). Add a tag, and then decorate the jar as desired.
Add a pretty little journal and a nice pen to make the gift even more special!
If you're here for Christmas gift ideas, these cute printable Nisse tags are a fun little touch for your Christmas packages!