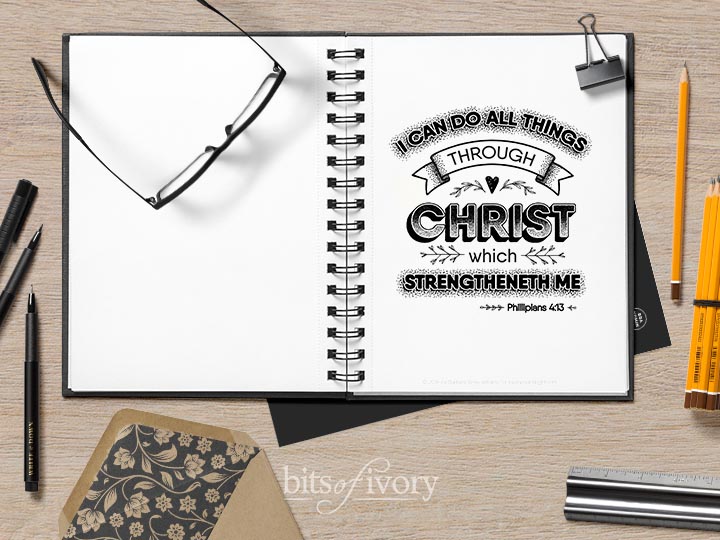 With work and school I don't get as much time to play a I used to, but one of my goals this year is to share some of the skills I've learned in a way that blesses others.
Here's my first gift of the year to all of you, and I'm hoping to have something new each month for you to print and enjoy.
I can do all things through Christ which strengtheneth me. (Phillipians 4:13)
This verse is one of my favorites!
Here it is in two formats for you – one large printable sheet that can be hung up on your fridge or framed, and another sheet of four smaller images that can be trimmed and shared if you like. Just click to open the full-size file and print!
---
Resources:
For this word art I used brushes and styles from The Artifex Forge and the font is Qanelas Soft.
---
If you have a favorite quote or verse share that gives you strength feel free to share it below. Maybe it'll end up as a printable quote one month!