For most parents it's the hardest part of planning a date night, isn't it? After all, you can purchase the movie tickets online. Dinner reservations are only a phone call away.  A little lip gloss and a brush through the hair and you're ready to go!
But when you hear little footsteps running down the hallway and you kiss the stubbed toe better and wipe away the tears it's perfectly clear. If you're really going to enjoy your night out, finding a really good babysitter isn't just convenient, it's essential.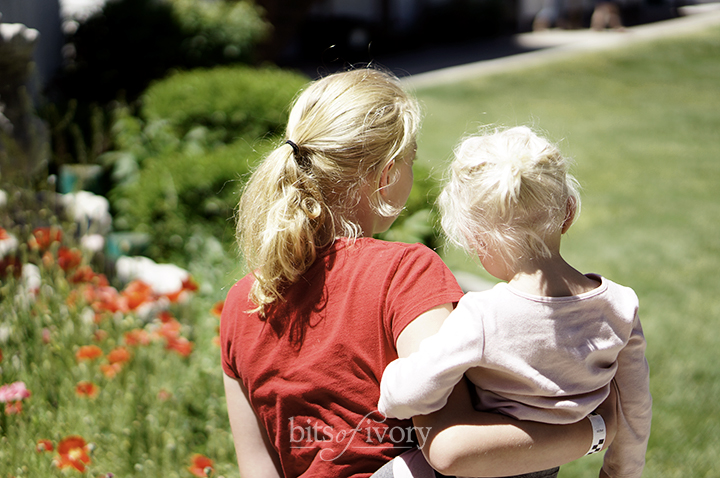 A few years ago I read a viral blog post about babysitters. My jaw dropped as I read the first paragraph. By the last sentence I desperately needed a walk in the sunshine with a playlist of happy songs. 
The writer didn't think much of teenagers in general, and babysitters in particular. She had clearly never found her favorite babysitter.
I've been a babysitter.
I've been a mom in search of good babysitters.
Most recently, I've supported the babysitting efforts of my own teenagers.
I know a little something about babysitting, and I have a few tried and true tips for finding and keeping your favorite babysitter that will make date night your kids' favorite night of the week.
1. Request referrals from trusted friends.
I'm starting with what just might be the trickiest step. Really great babysitters tend to be every mom's best kept secret. Nobody wants to take a chance that their go-to babysitter will be busy babysitting your kids when they're planning their own night out! Good friends will share their favorite resources with a little encouragement. Perhaps chocolate. The really good kind.
If your friends aren't sharing names, or are still on their own search for favorite babysitters, ask for referrals from church or community youth groups. In working closely with teenagers and young adults they often get a good feel for those who love children and are looking for babysitting jobs.
Another great way to find a babysitter is through networking. Talk about your quest for your favorite babysitter at work or at book club. You can even mention it to friends who don't have kids, or those whose children are grown. Somebody, somewhere has a niece or a neighbor, a boy scout or a brother who just might be your perfect fit.
Sometimes someone else's favorite babysitter will have a list of friends who would welcome the opportunity to try out for the position. The world of babysitters is full of exciting possibilities to choose from!
2. Choose a young person you respect.
If you think that your babysitter is just going to be sitting around watching TV anyway, and they might as well be doing it with your kids, you probably haven't found your favorite babysitter yet.
The best babysitters have busy lives. When they're babysitting for your family they're giving up something else they could be doing. They may even be giving up another babysitting job.
Even if they do homework while your children sleep, they're providing an opportunity for you to be doing something somewhere else. That's a valuable service.
For the sake of your own peace of mind, choose a babysitter that is more than a warm body existing in the same space as your children.
Choose someone that cares about them and will care for them.
Choose someone that holds the crying toddler as you leave and speaks to them kindly to ease the transition.
Look for someone who watches the children's favorite shows with them or reads their favorite books. Over, and over, and over again.
Most importantly, choose someone who makes them feel loved and special and safe while you are away.
Bonus Babysitter Tip: Don't be afraid to interview a potential new babysitter by inviting them to play at the park with your family. Seeing how they interact with your children will make you feel more confident in your choice!
3. Have adorable children.
I'm only kidding. Sort of.
The truth is that there are just some kids that are a pleasure to babysit. They love their babysitters, and they find ways to show it. They get excited when you're planning to go out, and even ask you to plan outings so that the babysitter can come over and "play." When you have this kind of relationship between kids and babysitters it's golden!
Those are the kids that babysitters drop everything for a chance to spend an evening with.
Behaving well when a babysitter is in charge is a skill, however, just like reading or tying shoes. Some children are naturals at cooperating and behaving. For others it takes a little more practice and incentive.
If babysitters consistently stop answering your calls after a couple of jobs, it might mean that your children could use a little more practice.
If you've got a babysitter you really want to keep, but they're reluctant to come back, maybe a little heart-to-heart conversation could save the relationship. Hear their concerns with an open mind, and perhaps you can come up with solutions together.
4. Make expectations clear. And reasonable.
Clear, reasonable expectations are vital to a great relationship with your babysitter. Let your babysitter know your priorities. For instance, if you prefer that they snuggle, play, and rock a fussy baby instead of picking up the toddler's toys, let them know!
If you have company coming over in the morning, and the house needs to be kept tidy while you're gone, make sure they know that too.
Avoid misunderstandings by making your expectations clear. As a bonus, clarity makes it so much easier for a favorite babysitter to meet or even exceed your expectations.
Clear expectations are very important when your babysitter arrives at your home.
Are the children ready for bed? If not, what is the bedtime routine that works best in your family?
Are there any rules that absolutely must be observed?
Can the children earn any special privileges when they behave well?
Is the kitchen off-limits, or can they make a treat together?
What are the guidelines for television and movie time?
Bonus Babysitter Tip: A notepad with emergency contact numbers along with the above information puts all of the information the babysitter might need right at their fingertips, and gives them a place to write messages or notes about the evening.
Most importantly, to avoid the kind of awkwardness that makes a babysitter avoid your phone calls in the future, it's important for them to know what to expect from you.
They need to know when you will be home so that they can work other plans around the job.
How much will you pay them?
Will you pick them up and drop them off, or are they responsible to arrive at your house at a certain time?
Will they be expected to prepare and serve meals, or should they eat beforehand?
These may seem like common sense, but common sense isn't always so common. If you follow the guidelines in this section you really will stand out from the crowd!
5. Show appreciation for your babysitter.
The first and most expected way to show appreciation for a babysitter is by paying them. It's not that money is the most important thing, but like tipping a waitress, or getting a bonus at work, it shows that the service that was provided was appreciated.
If you can't afford to pay well, be very clear about what the babysitter can expect in advance so that they know it's not a reflection of the value you place on their work.
Money isn't everything, though. Some babysitters are willing to accept less money when they know that you're on a tight budget, they love the children (see #3), and you treat them well in other ways. Be creative and involve your children!
Have their favorite snack or treat at the house for after bedtime.
Help the kids make a card for the babysitter's birthday or other special occasion.
Remember them on holidays such as Christmas with a handmade gift such as this one.
Have the kids do thoughtful things for them, such as pick flowers or make cookies.
Find out about and support their interests. Attend sports events or plays that they're participating in. Lend books that they might like to read.
Finding a babysitter doesn't have to be the hardest part of planning for date night. You'll put on your lip gloss and comb through your hair. When you hear little footsteps stumbling up the stairs and you kiss the scraped knee better and wipe away the tears it'll be perfectly clear. The confidence that you're leaving your little ones in good hands gives you the peace of mind you need to really enjoy your night out.