Whether you're writing, painting, posting, or snapping photos, here's a little creative inspiration for your January projects. From color ideas to writing prompts, there's something for everyone!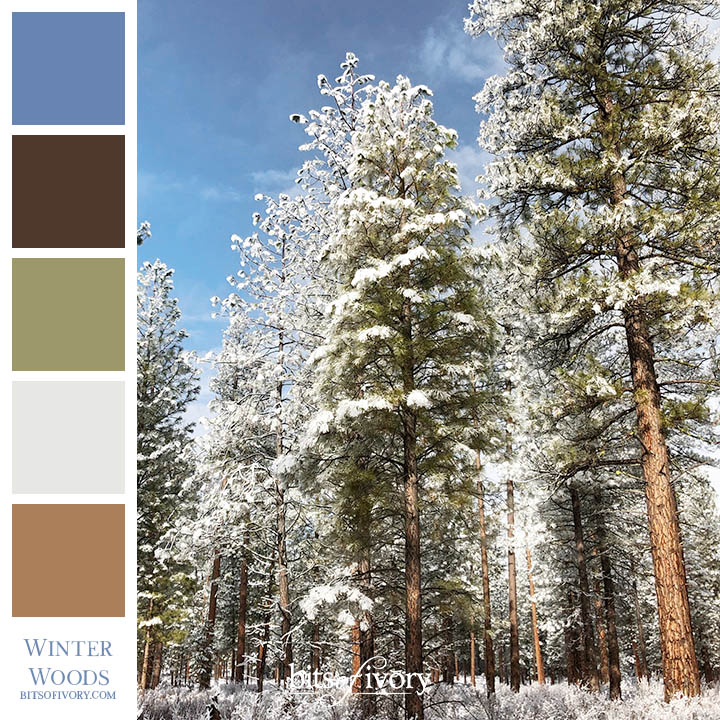 Colors for January: Winter Woods
Here are January's colors, inspired by a beautiful winter day in an Oregon forest.
Winter Sky: Hex 6885b1
Trunk Brown: Hex 4f382d
Faded Needle Green: Hex 9d9869
Snowy Branches: Hex e7e8e3
Bright Bark: Hex a97e58
Writing Prompts
Whether you're writing a book, a journal, or a social media post, here are a few words and prompts to get the ideas flowing!
Fresh start
Celebrations
Icy
Snowman
Scarf
Staying warm
Snuggles
Warm cookies
Mittens
Favorite soup
Snow days
Sledding
Ice skating
Bonfire
Resolutions
Wool socks
Boots
Cabin fever
Snow birds
Best friends
Blue sky
Icicles
Favorite book
Comfort food
Keeping promises
Hot cocoa