This lemon gelato recipe was shared with our family by an Italian friend in Genova (Genoa).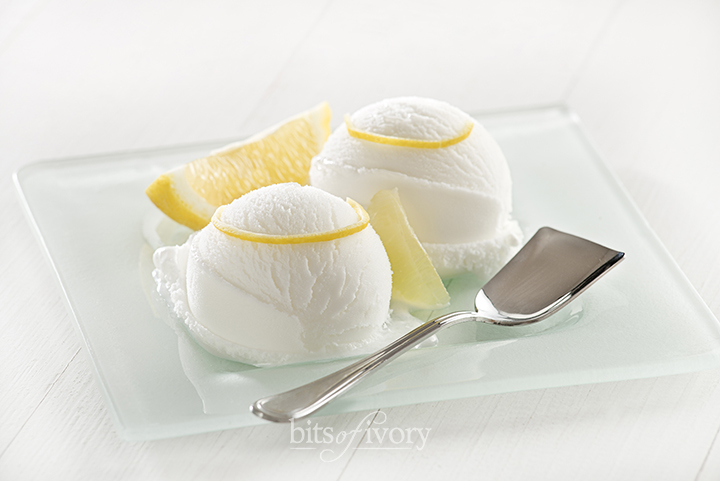 Gelato is, of course, the most amazing thing to eat ever.
But on a hot summer day, no gelato is better than lemon gelato for cooling you off and quenching your thirst.
---
Lemon Gelato
Gelato al Limone di Eraldo
300 grams Fine White Sugar (approx. 1.5 cups)
1/2 liter Water (approx. 2 1/8 cups)
3 Lemons (Italian lemons are large)
It's best to use fresh lemons from your garden for the best flavor.
Boil the water, sugar, and some zest from the lemon rind for 10 minutes in an uncovered saucepan, then allow to cool.
Once the syrup is cool, squeeze the lemons in one at a time and stir, tasting the mixture every once in awhile to ensure it doesn't become too sour.
Freeze according to your ice cream maker instructions.
---
If that seems to simple to be true, I can tell you that most Italian food is so utterly delicious precisely because it is so simple. They've mastered the art of letting fresh ingredients speak for themselves.
Be sure to tag me if you post a picture of your results to Instagram! @bitsofivory